Yesterday was an adventure my friends. First, I met Laral from Little Miss Kindergarten where I live. We had a great lunch at Cracker Barrel. I was kinda bummed that they were out of oatmeal so I ate mashed potatoes and baked apples, lol. Oh well. Of course I had to explain that I have lap band and blah blah blah. I am sure she thought I was a nut. Then, we dropped her car at my house and headed towards Austin. Laral and I have chatted online throughout the last year but it was funny because we were nervous. We didn't know if we should be all "stanger danger" or what. Luckily she wasn't crazy and I already knew I wasn't scary crazy so we hit it off.
We made our way to Austin where we went to dun..dun..dun
…
Lakeshore Learning. I know, you were thinking something more exciting like a bar or strip club but nope, we headed to the huge fantastic colorful
expensive
teacher store. I found an amazing magnet set on clearance that I just HAD to buy. We also both bought two different types of dice in dice sets and split them. It was total excitement! Who get's excited about dice? Um, we do!! I also bought these alphabet pointers because they were on major sale. Man, I am a sucker for the clearance rack. Don't judge..you know you are too!
Then, back in Pearl we go. We got to Greune, where the meet up was. Who knew that this little town was so stinking cute? Not me! And the bikers
…
man they were everywhere. I really wanted to ask if I could ride in one of those bikes in the side cart thingy but refrained. Anywho
…
We walked down to the hostess at the restaurant. Um, we never discussed how we would know where to find anyone. Crap! I just said that we were meeting people (original I know) and she said Reagan..YES! Bingo. So she said table 940 or something like that. Well, she was not kidding people. We went up and down stairs and I swear walked a mile to get to our table. I have never been to the Gristmill before and man oh man is it BIG! So we get to the table and there are several ladies sitting there. We introduced ourselves and Laral and I had a seat (of course we sat on the side that was leaning back, dang).
We had so much fun! We laughed. We ate (I had a spinach chicken mushroom quesadilla). And most importantly, we MELTED!! I am not sure who's idea it was to eat outside
Reagan
but man oh man was it H.O.T. hot!
J
We looked like dripping faucets. Ok, I am a tad dramatic. It was worth it though. Farley brought us fun mustache tattoos that we put on our fingers and some melted off. Okay. They didn't really melt off. Reagan let me fan myself with the plastic case the mustaches came in but I kept hitting my face. I know it was a clear case, but who does that? Haha. Seriously, scratched my face. Hot mess!
After dinner we took pictures. Lorraine's son (who had the coolest shoes ever) took them for us. It looks like Squirrels is flipping someone off in my picture. She isn't though..I don't think..haha! We walked over to the little store (sounds country huh..it was!). I had lost everyone at one point and where did I find them? In the book section. Dang teachers. Can't take them anywhere. Well, I say that but I was the only one to buy a book but in my defense I had never seen this version before and I LOVED it!
We gathered back outside and realized we had lost Sprinkles (Erica). Who loses an adult on a field trip? Not a group of teachers!! We were looking around hollering...blogger down, blogger down! Bikers kept backing up and leaving from the road in front of us and I was up and down on the side walk. All this stress forced me to get a snow cone! No worries. We found sprinkles and next time we get together we will have the buddy system and wear name tags! Sheesh!
It was a ton of fun and I can't wait to do it again
(inside somewhere)
! Now I don't have to say that they are my real fake friends because I have really met them so they are really real and from the looks of it all pretty sane. That makes me feel better. You never know if someone is coo coo for cocoa puffs! No worries, I am completely normal. I think.
J
Squirrels form Going Nutty
Lorraine from Fabulous 4th grade Froggies
Jessica from Glitzy in 1st Grade

Heather from Heather's Heart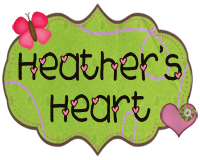 Farley from Oh Boy 4th Grade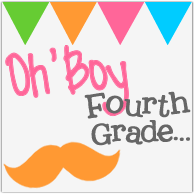 We also had two others join us. Crystal (who is a sweet blog stalker) and one of Heather's sweet teacher friends. Thanks for a great meet up ladies!
Don't forget to come back often this week and see posts about literacy centers.
J
Next stop
…
vaca with the fam. I will be blog hopping from the lake. Gotta work on this tan! Seriously, look at me. It's like staring at powder with glasses! Check out my blogger meet up friends' blogs. They are great!